Maria Schneider, Dawn Upshaw – Winter Morning Walks
The music of our heart takes an intellectual turn as we herald Winter  Morning Walks an Artist Share project from major composer Maria Schneider and soprano Dawn Upshaw.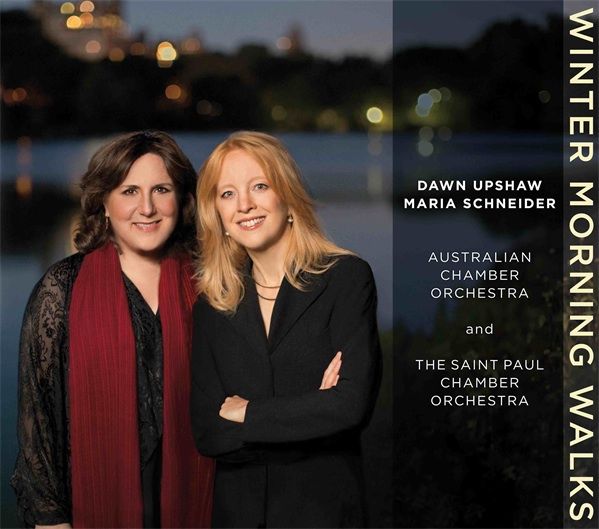 This is Maria Schneider's first recording with major orchestras and features two commissioned works composed and conducted by Schneider with The Saint Paul Chamber Orchestra and Australian Chamber Orchestra, and poetry by Ted Kooser and Carlos Drummond de Andrade. The album blurs the line between classical and jazz, with touches of avant-garde and pop sensibilities.
"Lyrical, flowing, intimately expressive, with all the elements of words, music, voice and instruments in a seamless blend, this is music to fall in love with the first time – then immediately want to hear again." -John Montanari, NPR (New England Public Radio)

 

Filed under: Composer Tagged: Artist Share, Australian Chamber Orchestra, Carlos Drummond de Andrade, Dawn Upshaw, Maria Schneider, postaday2013, Saint Paul Chamber Orchestra, Ted Kooser, tidal